Co-Executive Directors 2022 New Year Message
January 1, 2022
Hello from Carla Baker and Gloria Farrell, the new Co-Executive Directors of Sisu. We want to thank you for your continued support of Sisu!
Our mission is to serve children through innovative educational, therapeutic, nursing, and family support services in an environment that is more conducive to success after you leave the walls of Sisu.
At Sisu, we serve children through ABA Therapy, Physical Therapy, Occupational Therapy, Music, Therapy, Pet Therapy, the list goes on. We currently have a population of 160 students, 60% of whom are children with special needs and 40% of whom are their typically developing peers.
We had an incredible year in 2021 and we are looking forward to continuing to do so in 2022 with your kindness, support, and generosity.
We thank you for taking your time to donate, to attend our wonderful events, to volunteer your time, your love, and your never-ending Sisu spirit!
Thank you to our amazing Board Members, Committee Members, Partners and Friends in Education, and everyone else who shows us support throughout the year. We could not do any of this without you!
Sisu is a concept that originated in Finland that is best described through a combination of bravado and bravery, of ferocity and tenacity, inner determination, grit, resilience, strength in the face in adversity. It is the ability to keep fighting when most people would give up and to fight, with the will to win.
We have seen that same ferocity, tenacity, grit, resilience, and strength in our students, teachers, faculty, community members, local government officials - the list goes on - throughout 2021 and we hope to step into this new year with the will to win for all of us who have fought so hard.
We wish you all the best because we know you all deserve that and so much more!
With your love and support, we are looking forward to making 2022 one of Sisu's best years yet!
Sincerely,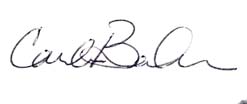 Carla Baker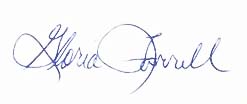 Gloria Farrell